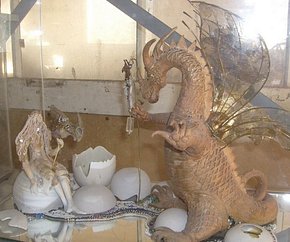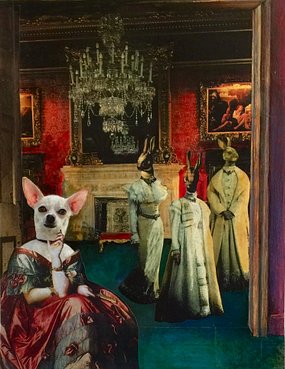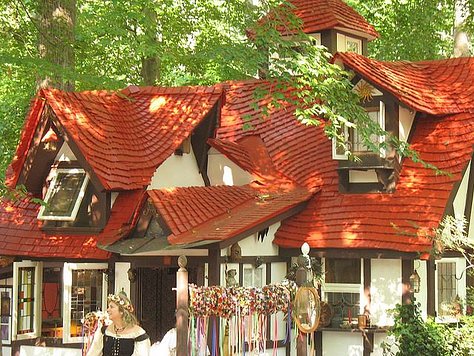 Me Working at the Maryland Renaissance Festival
Embark on Your Adventure!
My Work
My pieces have been displayed and sold in several coffee houses and galleries in Maryland, Indiana and Maine. I sell my work at King Richard's Renaissance Faire, Gen Con, Fairy Con, several other renaissance festivals, The Pirate Festival, and other festivals. I've sold pieces to such far flug places as Australia, England and Poland from my Etsy shop.
I am currently working on pieces for my Nautical Nonsense line. But mostly, my pieces are found inside the imagination, where time stands still and you can escape the mundane. They are always there...
These are made by my Mother's friend, Pat Kazi. TRULY Inspirational!
"If you want your children to be intelligent, read them fairy tales. If you want them to be more intelligent, read them more fairy tales."
~Albert Einstein

With a Bachelor's Degree in Women's Studies, I celebrate life, ALL life. My goal is to empower myself and others in an innovative, fun, whimsical way, a way full of often painful truths. My hope is my art will inspire us to remember who we are as valuable divine individuals, that we are the meaningful creators of our own impactful lives, to PLAY and to Stay Wild! May we express our authentic selves safely and FREELY in a Joyful MAGICAL beautiful universe.

I create a fantasy world with leather. Since my childhood in northern Maryland, where I lived in a pre-Civil War house surrounded by farms and animals both wild and domestic, I have been inspired by the fanciful and macabre. I am struck by the dark whimsy and relevance of childhood tales. Lewis Carroll's "Alice in Wonderland," with its (il)logic, and nonsense, has never ceased to thrill me. This fanciful, wild, witty book, with its occasional themes of dismemberment and death affected me so profoundly, that as a twelve year old child, I memorized two chapters of it. I'm sure I intended to memorize the entire book, but I guess I got distracted.
Remember Joy. Remember the thrill and constant wonder of Childhood. Don't let them tame you!

Other influences include:
Pat Kazi, a friend of my mother's, whose fanciful artwork is exhibited in several hundred shops and galleries coast to coast. But to me, she was just part of that magical world I was creating and growing up in. With her clay flying pigs, mugs with faces and delightfully trapped dragons displayed in her eclectic home and old dairy barn, I found myself completely lost...sometimes literally as well as figuratively.
Edward Gorey, an American writer and artist noted for his macabre illustrated books, which littered my home as a child had his greatest effect on me when I somehow acquired a wall poster of his "Gashlycrumb Tinies" which goes through the alphabet describing how 26 lovely Victorian looking children perished. Again I memorized the whole thing and took teenaged angst delight in the knowing of it. On my 17th birthday, my sister, Elizabeth gave me a hardcopy of "The Doubtful Guest" by Gorey, which I have treasured to this day.
Thanks to the current state of affairs, I have read the Gashlycrumb Tinies on my YouTube Channel!
Annapolis Maryland, The Sailing Capital of the World! (according to some...) I lived a block from the Chesapeake Bay for 5 years in Annapolis. Before that, I lived just outside of Annapolis for 5 years, and WAY before that, I lived even farther outside of Annapolis as a teenager and young adult. I love salt-water so much! My mother took us to Ocean City..."downy ocean" nearly every year. Salt water is in my blood. The love of the bay and ocean has brought me more joy than I think one life should be allowed to experience.
The Maryland Renaissance Festival which I have visited and worked at on countless occasions has assuredly dropped me back into that fantasy world that I loved so much as a child. Seeing the people, the land, the goods for sale and the excitement all influence me every time I visit.
Huzzah!

I suppose my love of leather goes back to horseback riding, which I began at the age of eight. Leather just smells good! Working with it is pleasurable to all of my senses and I LOVE IT!
Quite surprisingly costumed accessories, it turns out reveal more about us than they conceal. I find them beyond fascinating and quite cathartic to make.
My childhood home had a strong, infectious musical theater presence, with siblings often singing in harmony and a mom who constantly played Show Tunes on the turntable. I've performed in a number of community theater productions and a few operas. I've sung in choirs and small traveling groups as well.
I played Blanche Perry at the Fisher's Renaissance Festival in Indiana six years ago. After that, I played Sirena a tragic Siren for 5 years.

My oldest daughter has a degree in Sociology and is a published author. My son, deceased, had a degree in Chemistry and played a mean guitar, and my youngest daughter, also an artist works as the artistic charge at UMBC in their theater department. She has a degree in Fine Arts and teaches pottery. She will be selling her wares at the Pennsylvania Renaissance Faire this year.